My vision is simple and clear – ethical, passionate representation of my clients and their interests.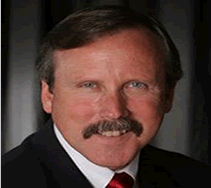 As a Personal Injury Attorney in San Antonio, I employ the most advanced technologies and trial strategies in order to obtain the compensation that my clients deserve.
I represent plaintiffs, and plaintiffs only, in personal injury and medical mal practice matters. My practice was founded on the belief that every client's case, no matter how big or small, should be pursued with tenacity, insight, and innovation.
Serious, catastrophic accidents that result in life-changing personal injuries can occur at any time. However, they are not random. Whether a serious personal injury results from an automobile or trucking accident, motorcycle accident, bicycle or pedestrian accident, defective product, fall, lack of security, or work place accident, cause and effect is discernable.
Therefore, no stone is left unturned and no theory is left unexplored to ensure that each client receives the representation he or she deserves. I handle each and every case as if trial is certain. From the first interview and client meeting to mediation and settlement conference, every step is taken to ensure that each case is adequately investigated and prepared.
If you or a family member has been injured in the San Antonio area or anywhere in Bexar County, I have the insight and experience to help you obtain the compensation you deserve.
Published by Carleton Spears on 2015-07-13