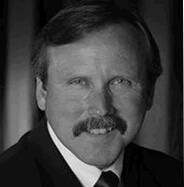 San Antonio Attorney
Flexible and Experienced Legal Guidance When you Need it Most
Dealing with legal issues directly related to your financial well being or the financial well being of your family can be a challenging task. Whether you have been injured in an car accident due to another's negligent actions or have suffered an on the job injury, you need to know that someone is looking out for your best interests.
Over 20 Years of Legal Experience
As a San Antonio personal injury lawyer, I leverage more than 20 years of personal injury trial experience to provide effective representation to clients in the San Antonio Texas area facing a number of legal issues with varying practice areas. I work diligently to provide you and your family with the legal and emotional support you need in order to allow you to focus on more important matters including recovering from your injuries or planning for your financial future.
A personal injury occurs when the wrongful conduct of one person or corporation result in serious harm to another – whether due to negligent, careless behavior or malicious intent. Regardless of the reason, the result of a personal injury can mean pain and suffering, loss of income, long-term physical and mental health issues and significant damage to the victim's family.
If you have been harmed because of someone else's conduct, you may have a personal injury case. In a personal injury case, lawyers for the plaintiff (the injury victim) and the defendant (person or party against whom the plaintiff is filing a lawsuit) present information about the case. If the court or jury finds that the defendant is responsible for the plaintiff's injuries, the defendant is considered to be liable (accountable) and must pay "compensatory damages" to the victim
Serious Personal Injury Attorney In San Antonio
As a personal injury trial attorney, I handle serious injury cases caused by car accidents, motorcycle accidents, product liability, dog bites, slip and falls, pedestrian accidents and others.
No matter what the cause of the accident, I do a thorough investigation immediately upon taking a case. I frequently work with accident reconstructionists and other field experts to make solid and compelling cases. Crafting the best defense possible is our number one priority.
A car accident is one of the most unexpected, but common, life-altering events. In an instant, an individual could suffer catastrophic injuries that lead to significant medical costs, long-term care needs and expenses, lost wages, or even the wrongful death of a loved one. If you have been involved in a car accident, you want to be confident that you have the assistance of an experienced personal injury attorney who can advocate for your rights and secure your financial future. At the law firm of Carleton Spears, our personal injury attorney is dedicated to helping victims of car accidents recover the compensation they deserve.
You may have been involved in a serious injury while participating in a recreational activity such as ATV riding, snowmobiling, or four-wheeling. Injuries resulting from recreational activities can be severe because they take place on dangerous terrain and passengers are unprotected, leading to catastrophic injuries or even death. If you or a loved one has suffered an injury resulting from a recreational vehicle accident, as a San Antonio personal injury lawyer, I can assist you in recovering the compensation you deserve for your injuries.
Published by Carleton Spears on 2015-07-13